Learn more about Amanda Morgan Celebrant
---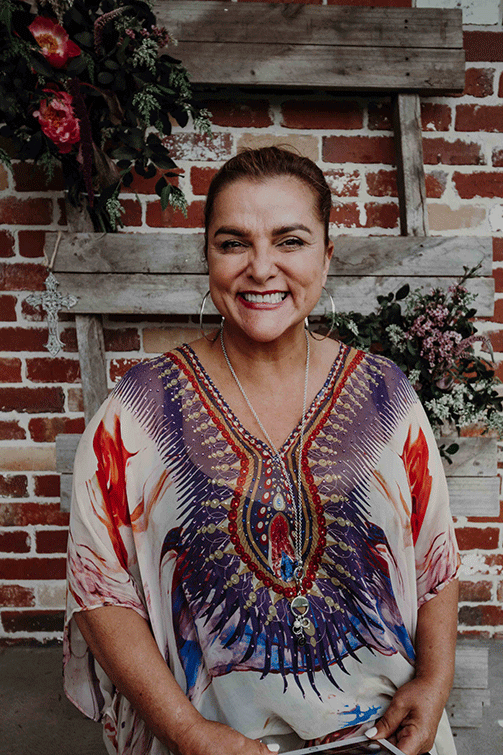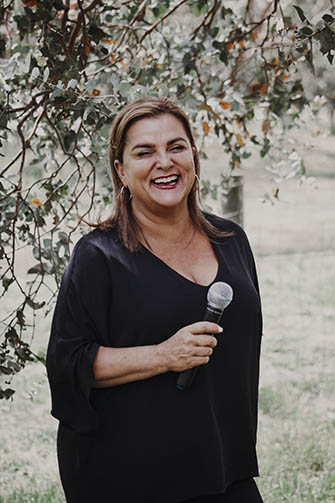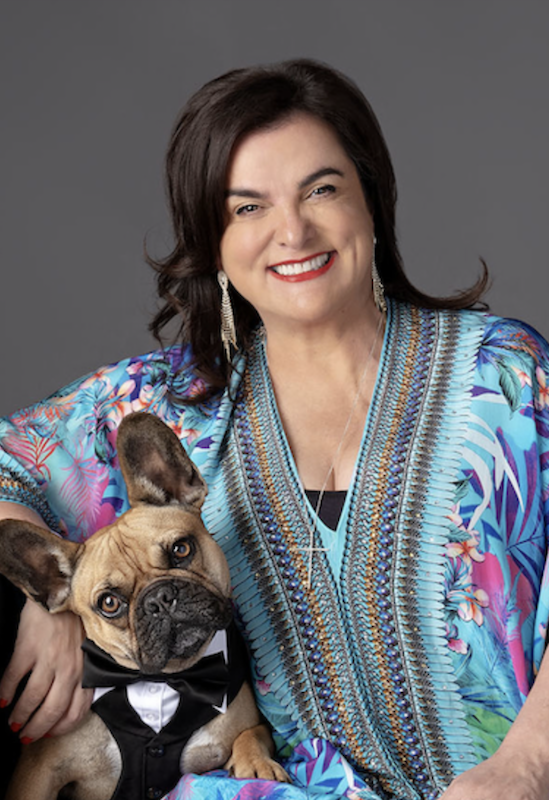 I am delighted to offer individualised wedding, funeral, and naming ceremonies throughout the Mornington Peninsula.
Choosing a celebrant for a deeply personal ceremony might seem like a daunting challenge, but I'm here to take the discomfort and uncertainty out of the process. With my diverse range of life experiences, including over 30 years of professional experience as a palliative care worker and an independent businesswoman in the fashion and design industry, I bring a wealth of social skills to my role as an authorised civil celebrant. Born and bred in the Mornington Peninsula, I have worked with people my whole life, from supporting seniors at Mt. Eliza Terraces to honing my creative vision as a designer and small business owner in the fashion industry. I am an open-minded, deeply empathetic, and down-to-earth person who excels in social interactions of all kinds. I accept people from all faiths, all backgrounds, and all walks of life, embracing differences while always looking for ways to bring people together in loving and meaningful ceremonies.
Here are a few qualities I bring to the table that make me an ideal choice to help you with your family's big day:
---
My listening skills. Past clients I have served will agree that I am dedicated to being a great listener who puts people at ease and makes others feel comfortable sharing their thoughts and feelings with me.
My sense of humour. I strive to bring an infectious sense of love and laughter with me wherever I go, facilitating warm and joyful human interactions and finding the light even in dark times of tragedy.
My nonjudgmental attitude. I am an open and accepting person who welcomes people from diverse backgrounds brings a sense of emotional awareness, empathy, and understanding to all my interactions with others.
My passion. Nothing gives me as much joy as helping people: whether that means being there for them in tough times, encouraging them to show their love and commitment to one another, or assisting them with feeling more comfortable expressing their true selves.
My communication skills. 30 years of career experience in such diverse areas as helping design outfits in the fashion industry in metropolitan Melbourne and caring for people at Mt. Eliza Terraces have helped me strengthen my ability to communicate easily and openly with other people in a variety of settings.
My compassion. I have a knack for getting to know people on a deep and profound level, and then using that understanding and knowledge of other people's individual journeys in life to help them express themselves and achieve what they want. I am drawn by a sense of calling to serve others.
Get in Touch
---
I invite you to contact me by phone, email, or my inquiry form. If you would like to leave me a question or comment, please feel free to fill out your basic information in the contact box, which can be accessed by clicking the 'Go to the Contact page' button below, and I will reach out to you soon. I look forward to hearing from you!